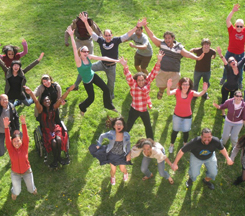 Committees and Classes
The following are committees and classes that have taken place at the College.
Academic Committee
The Academic Committee governs the academic life of the College. Areas of activity include invited speakers, academic programming, scholarships, certificate program, mission statement, etc. The Committee is chaired by a resident(s) and the College provides administrative support and funding for its activities.
Arts and Culture Committee
Organizes events, such as the screening of operas and ballets, trips to art galleries, group discussions. Events included: "My Favorite Art" – a discussion series about favorite art pieces, Concert Night – screening of Verdi's Requiem performed at BBC Proms 2011.
Classes and Activities
Traditionally, several language class run by residents for residents are offered at the College. These include, depending on the languages residents speak: French, Chinese, Greek, Japanese, Korean, Mandarin, and Spanish.  Usually there are a lot of sports teams and groups: the SJC soccer, basketball and Ultimate Frisbee playing in the UBC REC leagues; an aquatics group regularly going swimming; a regular running group; hiking groups; and our infamous SJCeals Polar Swimmers. Salsa Class/Evening is often organized by amazingly skilled residents.
Film Committee
The SJC Film Committee hosts a weekly movie night at SJC, usually after Sunday dinner. Film suggestions are welcome!
Life Committee
Life Committee deals with any aspect of resident life at SJC — from concrete topics such as kitchens, common spaces and security, to more abstract things like the quality and health of inter-resident interaction.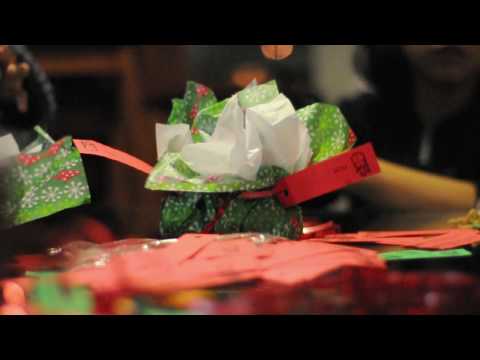 Environmental Committee
Organizes events relating to reducing our environmental impact through sustainability, environmental protection, 'green' living and Reduce-Reuse-Recycle awareness. Previous and ongoing activities include celebration of Earth Day, care-taking of the vegetable garden, running the 'WarmSweaters-not-Heating' campaign, and organising volunteer composting at the College.
Garden Committee
Tends to our communal garden.  Planting, watering, weeding and harvesting.
Justice Series/Justice Dialogue Committee
The SJC Justice Dialogues is a monthly discussion and dialogue series where residents and visitors get together to talk about topics pertaining to inequality, discrimination and social justice. Previous topics include doping in sport, prostitution and Canada's treatment of Omar Khadr.
Living Memory Anniversary Committee
The goal of the Living Memory Archives Committee is to strengthen the bond between St. John's University and St. John's College. The committee deals with the formal and informal interactions between St. John's University Johanneans, founder of St. John's College, and St. John's College alumni and residents. The committee is involved in collecting archival material, organizing the Johannean Archives room and preparing for St. John's College's annual orientation and SJC anniversaries. More about our Johannean Legacy.
Orientation Committee
Supports new residents, particularly the big group moving in in August and September, to settle into their new surroundings more easily. The Committee organizes information tours, dinners, homemade brunches, personalized door sign making, Ikea trips and grocery shopping trips. It also provides a buddy for each new resident who is a direct contact person helping out with any questions in settling into College life.
Outreach Committee
The Outreach Committee organizes a variety of events to support charities selected by residents.
Social Committee
The Social Committee is the heart of big events in the life at St. John's College. It organizes at least one event a month during term time. These include potlucks, BBQs, Halloween Party, Coffee House, Canada Day celebration, Games Tournament weekend.
Sports Committee
The committee organizes SJC intramural teams and other sports and outdoor activities. The committee also has camping supplies that all residents may use.